April 2013 – Spring Edition
The PDRIB Post, the Official Newsletter of the Professional Development and Research Institute on Blindness
The mission of the Professional Development and Research Institute on Blindness is to provide leadership in creating programs, preparing professionals and conducting research that empower blind individuals not only to live independently, but also to participate fully in society.
The Director's Dish
Spring brings with it growth, new life, and the hope of exciting things to come as the weather warms up. This is nowhere more true than here at the Professional Development and Research Institute on Blindness. The number, variety, and reach of programs and services that we deliver here at the PDRIB and/or those that we help to facilitate continue to grow in exponential fashion. Our activities range from preparing new Teachers of Blind Students and Orientation and Mobility Specialists to supporting the professional standards and certifications that guide their practice to intensively participating in research on the best practices and methods for improving the lives of children and adults who are blind. And yet, we do so much more.
As you will read in this post, one of our instructors, Laura Bostick, has taken on the lead in revitalizing the Louisiana Parents of Blind Children (LPOBC) organization. As we work daily to teach children braille and O&M skills, we recognize the critical role that parents and family play in this process, and so we are reorganizing the support network to help educate and empower these parents. Similarly, we will be attending the 2013 statewide convention of the National Federation of the Blind of Louisiana (NFBLA), where we will talk about the programs and policies that we at the Institute have developed since last year. More importantly, this convention provides our graduate students with an invaluable opportunity to socialize with and learn from blind adults in all areas of advocacy and empowerment.
With the National Reading Media Assessment (NRMA) fully under way, the excitement and use of this new tool is spreading like wildfire across the field of education, and its impact is sure to be felt for generations. Currently, we are working towards the phase two pilot testing of the National Orientation and Mobility Assessment (NOMA), which is designed to both identify low vision kids who need to use a cane, as well as to monitor their growth as independent travelers.
Research continues as well. The race is currently on to see whether this PDRIB post will be published before the results of the Adult Rehabilitation and Employment Survey, which will be released through the Journal of Blindness Innovation and Research (JBIR) any day. This survey showed that adults who read braille, use a cane, and affiliate with consumer organizations have significantly higher rates of employment and earnings. The national scope of this sample is convincing enough that the U.S. Department of Education is considering this research as it looks towards providing guidance to special education and related training programs. More new research is continually being launched from the PDRIB, so keep an eye out, and I hope you will participate!
In addition to personnel preparation, we work closely with the National Blindness Professional Certification Board (NBPCB) in its efforts to administer the Mational Orientation and Mobility Certification (NOMC) and National Certification in Literary Braille (NCLB) certifications. Considerable work is being done to strengthen the NOMC process, and this newsletter provides information on that. The NCLB, now entering its sixth year in the field, is springing up all across this country. New test dates and locations are popping up all over, and the availability of this professional credential has never been more accessible. Check out the brand new look and feel of the NCLB web site at: www.nbpcb.org/nclb.
The spring and summer calendars are packed full of exciting conferences and training opportunities. Don't miss the NCLB and NOMC spotlights and learn first-hand how our programs have helped our alumni find promising and rewarding careers.
There is oh so much more to read in this edition of the Post, so I will end with this quote from one of the greatest philosophers who ever lived: "Death is not the greatest loss in life. The greatest loss is what dies inside while still alive. Never surrender." (Tupac Shakur). Everything is alive and well at the Professional Development and Research Institute on Blindness and we are excited about the growth that is happening this spring.
Inside the Institute
Connecting Louisiana Parents and Teachers of Blind Children
Attention Louisiana parents, teachers, and friends of blind/visually impaired children! Louisiana Parents of Blind Children (LPOBC) is forming a statewide network for sharing information, resources, and support, and we need YOU!
We are building an all-new distribution list, so please send us your contact information, even if you have done so previously. And spread the word to families, friends, and colleagues!
Please join the team, or for more information on how you can help, email your contact information to: parent@louisianacenter.org
Or call us anytime toll free at: (800) 234-4166
LPOBC events are scheduled for the 2013 NFB Louisiana State Convention April 19-21 at the Holiday Inn Shreveport West 5555 Financial Plaza.
Topics covered at the NFBL state convention include becoming comfortable with blindness; how to deal with day-to-day activities such as reading mail, transportation, preparing meals, clothing care, and socializing; employment opportunities; obtaining assistance from human services agencies; blindness training and technology; advocating or blind children; and how a blind person can fully participate in hobbies such as camping, rock climbing, horseback riding, river rafting, acting in a play, and shopping just to name a few. Friday night will offer dinner and an auction. In addition, the convention will host bingo, a dance, Gospel Explosion, an original play performed by Louisiana Center for the Blind actors, adaptive technology exhibits, the Sensory Safari display, and, of course, DOOR PRIZES GALORE!!!

Funding is available for Louisiana families to attend the convention, so please call Pam Allen, NFBL President, at 800-234-4166 if you'd like to apply. Visit the NFBL state convention website now for information on registration, room rates, meals, childcare, and entertainment.
We hope to see you there! Together we are changing what it means to be blind!
The National Reading Media Assessment
The National Reading Media Assessment (NRMA) is a standardized assessment tool developed to identify the appropriate reading medium for pre-reading and K-12 visually impaired youth with enough functional vision to identify print letters and shapes by sight. The free NRMA is available online.

The NRMA takes into account the child's current and future literary needs. While other learning media assessments measure a student's ability in several situations and variations, the NRMA gathers only information relevant to reading and writing ability in standardized conditions. The assessment includes questions about observed behaviors of the child such as holding the text close to the face while reading or unnatural reading posture. The evaluation of the child's reading ability is based on what would be expected of sighted peers of similar intellect.

Teachers can now complete and save the easy-to-use assessment online, as well as access Integrating Print and Braille: A Recipe for Literacy, edited by Sharon Maneki.

Visit www.nfbnrma.org for more information. Contact us with questions by using the feedback form on the Web site, or by calling the Jernigan Institute at 410-659-9314, extension 2529.
Revitalizing Research
Read the newest JBIR articles to hit the press at: www.nfb-jbir.org.
The Journal of Blindness Innovation and Research (JBIR) is seeking submissions from professionals with expertise in blindness education and rehabilitation. If you wish to share the knowledge you have gained in your work, please consider submitting a professional practice essay for publication in our journal.

Do you have a unique method for teaching Braille to adult students? Are you the O&M instructor that your colleagues call upon when they need insight on how to teach a student with multiple disabilities? Do you have knowledge about access technology or teaching daily living skills that could benefit other blindness professionals? JBIR is looking for people who meet practice challenges with innovative and effective methods and strategies.

Many professionals in blindness education and rehabilitation have developed considerable skills, expertise, and insight. While you and others may not consider yourselves experts, you probably have valuable information to share. As a free, open-access journal, JBIR is the ideal forum for an exchange of ideas based on the shared experience of teachers and other workers with the blind.

You do not have to be an experienced author to publish in JBIR. If you can describe how your efforts have supported the work and life successes or your students and clients, you have knowledge that is valuable to others. If you have not already visited http://www.nfb-jbir.org and created a free JBIR account, please do so and look at our author guidelines. If you have any questions about the journal, please contact us at editors@nfb-jbir.org. We appreciate your continued work in the field and we look forward to receiving submissions from you.
Certification Central: News from NBPCB
2013 National Orientation and Mobility Certification Trainers Committee
The NBPCB board has appointed 13 members to the 2013 National Orientation and Mobility Certified Trainer (NOMCT) Committee. The NOMCT Committee is comprised of NOMC's responsible for conducting certification examinations and proctoring, and these are the only individuals authorized to supervise NOMC internships and apprenticeships. Committee members were chosen to represent each of the NBPCB Approved Centers, as well as many of the different training and professional situations in which NOMC instructors currently find themselves.

Members of the NOMCT Committee will serve two year terms, which will be staggered, allowing an overlap of service among the members. Initially, one half of the appointments to the NOMCT Committee will serve a one year term, and at the end of their terms, will, as with all committee members, be reappointed by the Board for a two year term, should their ongoing service be deemed appropriate.
Please join with us in congratulating these appointees, and lending your full support in their efforts to meet the challenges of building an even more promising future for blind people.
NOMCT Chairman
Jeffry Altman, Nebraska
NOMCT Committee Members
Roland Allen, Louisiana
Ronald Brown, Indiana
Shellford Cantan, Hawaii
Merry-Noel Chamberlain, Nebraska
Arlene Hill, Louisiana
Robert Hobson, Minnesota
Jennifer Kennedy, Virginia
David Nietfeld, Colorado
Maurice Peret, Maryland
Sumara Shakeel, New Jersey
Adelmo Vigil, New Mexico
Darick Williamson, Louisiana
The National Certification in Literary Braille
Did You Know?
The NCLB is the only test that is specifically designed for teachers and aids who work with blind children and adults. All other national certifications are intended for transcribers who must be expert in both the braille code and formatting.
Representatives from the American Council of the Blind, the American Foundation for the Blind, the Association for Education and Rehabilitation of the Blind and Visually Impaired, the Blinded Veterans Association, the Canadian Council of the Blind, the Canadian National Institute for the Blind, the National Federation of the Blind, and The National Library Service for the Blind and Physically Handicapped all came together to find a way that teachers working with the blind can unequivocally demonstrate their knowledge of braille and the NCLB was the result.
The NCLB test was originally maintained and administered by The National Library Service for the Blind and Physically Handicapped before the national Blindness Professional Certification Board (NBPCB) assumed responsibility for it.
The additional NCLB certification will ensure employers, school administrators, colleagues, consumers, families, and other professionals that you possess proficient braille knowledge and skills to meet your professional responsibilities.
You can go to www.nbpcb.org/nclb for information on the material covered by the NCLB, a sample test, study materials, description of common errors, accommodations, information on the reference materials you can use on the test, costs including special rates for students, and much more!

If you have questions, need further information, or want to schedule a test in your area, contact us at braille@nbpcb.org.
To register for any of the NCLB tests below please visit www.nbpcb.org/nclb.
April 27, 2013, Louisiana Tech University, Ruston, LA
May 3, 2013, State Office Building, Omaha, NE
May 10, 2013, Ho`opono Services for the blind, Honolulu, Hawaii
May 11, 2013, World Services for the Blind, Little Rock, AR
May 11, 2013, Colorado Center for the Blind , Littleton, CO
May 25, 2013, Louisiana Tech University , Ruston, LA
June 8, 2013, Virginia Rehabilitation Center for the Blind , Richmond, VA
June 14, 2013, Utah Division of Services for the Blind , Salt Lake City, UT
June 15, 2013, Iowa Department for the Blind, Des Moines, IA
June 22, 2013, Louisiana Tech university, Ruston, LA
August 2, 2013, Alpine Lake Resort, West Virginia, Terra Alta, WV
August 17, 2013, Louisiana Tech University, Ruston, LA
The NCLB Limelight: Leesa Wallace, MA, NCLB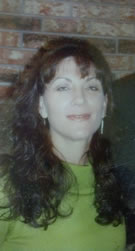 What an amazing journey becoming a Teacher of Blind Students has been! This endeavor was truly one of my most challenging and rewarding experiences. My journey all started with a student of mine who was losing his eye sight. The student's mother and I began to research what to do to find the resources and help needed for the family, the student, and myself as the educator. We discovered the NFB online, and attended the2010 National Convention in Dallas. It was here that I met Dr. Ryles. Her passion for educating blind students was infectious!

I was so excited to learn that Ruston was just one hour and twenty minutes from my hometown, Shreveport. Two weeks following the convention, I found myself sitting in Dr. Ryles' office receiving my first Braille lesson. Two weeks after my first lesson, I was enrolled at Louisiana Tech to pursue my Masters in Curriculum and Instruction/Teaching Blind Students. A short eight months later, I was preparing to take the NCLB. So much happened in eight short months; I met amazing, passionate teachers of blind students; I met inspiring professors through the Institute on Blindness, I met successful blind adults while learning blindness skills at the Louisiana Center for the Blind and I learned even more about the NFB and made many new friends.

I have been in education for twenty-five years and discovered just recently a new love…Braille. I had the opportunity to work with the Louisiana Bell Program, and look forward to this summer when I can learn and teach in this program again. I am currently the director of a small private school in Shreveport where I have one visually impaired student who is becoming a Braille reader. I also work with a blind high school student teaching Braille and other blindness skills. My hope is to continue serving visually impaired students in the public schools as well as in the private sector. I know it was no accident that I began this journey at this time in my life. I finally know what I want to be when I grow up….a teacher of blind students and an advocate for Braille literacy.

The NOMC Limelight: Deja Powell, MA, NOMC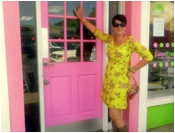 Deja Powell is a graduate of Louisiana Tech University where she got her Master's degree in Orientation and Mobility. Deja grew up in Salt Lake City, Utah and graduated with her Bachelor of Arts degree in Journalism from Utah State University in Logan, Utah. She is also a graduate of the Louisiana Center for the Blind (LCB), the place she claims shaped her to be who she is today. After graduating with her Master's degree she moved back to Salt Lake where she was a cane travel instructor at the Utah Division of Services for the Blind and Visually Impaired (DSBVI). She loved teaching adults at the state agency and it was a great starting block for her career.

Deja then moved back to Ruston to work as the Programs Manager for the PDRIB at Louisiana Tech where she coordinated the National Certification in Literary Braille (NCLB) exam and helped with other projects at the PDRIB. During her time in Ruston she also taught cane travel to blind children in the local school district, where she realized working with blind kids is where her passion lies.

Shortly after marrying her hunk of a husband, Lucas, in March 2011, he got a job in St. George, Utah as a Wilderness Therapist, so they picked up and moved. Deja now does some contract O&M work and other consulting projects in relation to blindness in the area. She is also the Family Readiness Group Leader for the 353rd Psychological Operation Unit for the U.S. Army for which Lucas is a Captain. She is currently helping prepare 100 plus families in the unit for an upcoming deployment to Afghanistan.

Deja will be starting a Ph.D. program in Educational Psychology in April 2013. Her dreams and goals include starting a charter school for blind kids and teaching basic college courses on blindness. Deja also writes about blindness and teaching on her blog Slate and Stylish. Deja is up for re-certification for her NOMC this year and looks forward to many more years of teaching O&M to kids and adults in a way that gives them true independence and success.
Slate the Date
April 12, 2013-April 13, 2013: The Tactile Graphics Conference will be held in the Holiday Inn at 301 West Lombard Street, Baltimore, Maryland 21201.
April 18, 2013-April 19, 2013: The Jacobus tenBroek Law Symposium will be held in Baltimore, Maryland. For questions regarding the Jacobus tenBroek Disability Law Symposium, please contact Lou Ann Blake, Law Symposium Coordinator at the National Federation of the Blind, 200 East Wells Street at Jernigan Place, Baltimore, MD 21230. Phone: 410-659-9314, extension 2221
April 19-21 The 2013 NFB Louisiana (NFBL) State Convention will be held at: the Holiday Inn Shreveport West 5555 Financial Plaza. Visit the NFBL state convention website now for information on registration, room rates, meals, childcare, and entertainment.
July 1, 2013. The 12th Annual Rehabilitation and Orientation and Mobility Conference, sponsored by the NBPCB and PDRIB. For more information, call 318-257-4554, email ebell@latech.edu, or to register, go to: http://www.nbpcb.org/pages/conferences_dates.php
July 1, 2013 - July 6, 2013. The 2013 convention of the National Federation of the Blind will take place in Orlando, Florida at the Rosen Centre Hotel at 9840 International Drive, Orlando, Florida 32819. Make your room reservation as soon as possible with the Rosen Centre staff only. Call 800-204-7234. To pre-register online, please visit www.nfb.org/registration.
Contact Us

We here at the PDRIB wish you and yours a happy holiday season!
Professional Development and Research Institute on Blindness
PO Box 3158
100 Wisteria 210 Woodard Hall
Ruston, LA 71272
Phone: (318) 257-4554
Fax: (318) 257-2259
Website: www.pdrib.com
Editor email: ebell@latech.edu
CONNECT WITH US
We are cool so of course we're on Facebook! Be sure to come by and "Like" us at www.facebook.com/pdrib210.